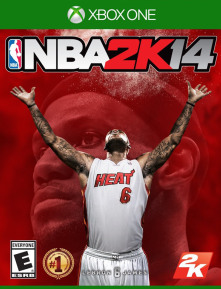 NBA 2K14 Connectivity Defect Class Action
Our law firm is investigating a potential class action lawsuit regarding alleged defects in the NBA 2K14 game that result in significant connectivity problems on the Xbox One and Playstation 4 consoles.
It has been reported that consumers are unable to utilize the MyTEAM, TeamUP, MyGM and MyCAREER modes. The developers of NBA 2K14 have acknowledged some of these issues and have released several "patches" in an attempt to address the problems. Unfortunately, gamers are still experiencing errors and cannot play the game in the manner in it was advertised or as expected. We believe that as a result of NBA 2K14's defects, purchasers of the game have been defrauded and have sustained financial injury.
If you purchased NBA 2K14 and have been unable to properly play the game or utilize all its features because of the connectivity issues, you may be entitled to money damages. Fill out the below form for more information about how we can help.
Disclaimer: Transmission and receipt of information contained on this web site does not create an attorney-client relationship between the user and Mr. Mendelsohn or our law firm. Only an express written agreement between the user and our law firm can create an attorney-client relationship with our law firm. This web site constitutes an ADVERTISEMENT. Before making your choice of attorney, you should give this matter careful thought. The selection of an attorney is an important decision. If you believe this web site is inaccurate or misleading, you may report same to the committee on Attorney Advertising, Hughes Justice complex, CN 037, Trenton, New Jersey 08625.